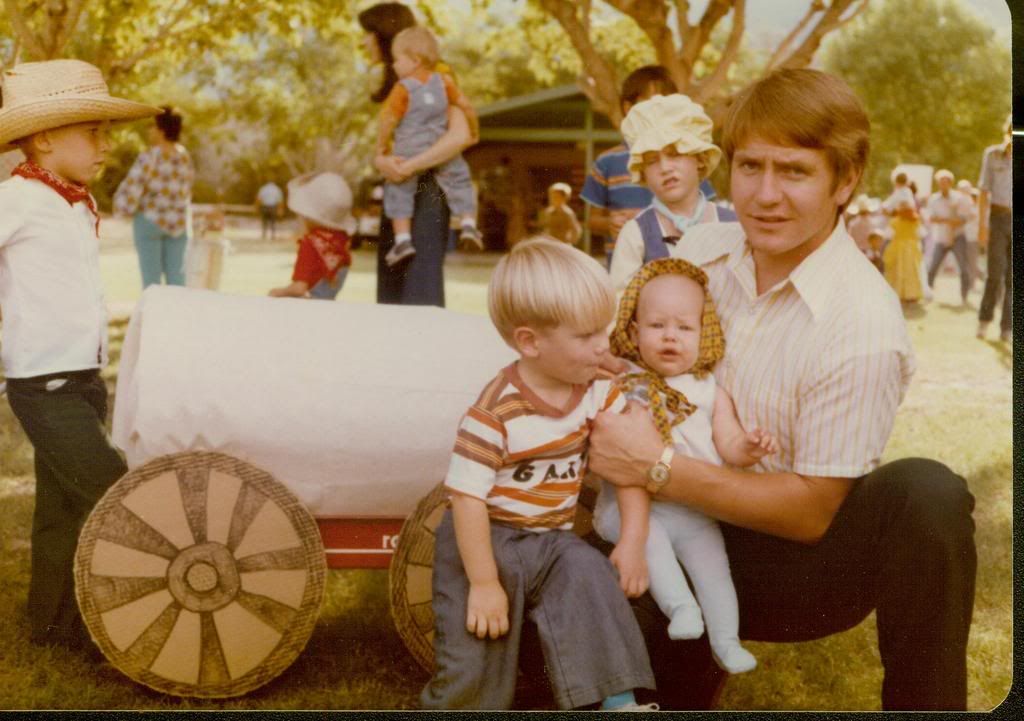 I love digging through old photos and finding gems like this one…I am the babe in arms, my brother gary is sporting the coolest bowl cut on the planet, and my sister Amy is behind wearing a pretty sweet little bonnet…and that handsome man is my Dad…
My Dad is pretty much amazing…he is one of the most intelligent people I know…he is a physician and a lawyer…and has always worked hard for his family.  Dad, you are such an example of so many things to me…but I am most grateful for your wisdom and generosity.  I think this point in my life, I can appreciate those things most as I watch you and Mom give constantly to all of your children and grandchildren.  You both always put yourselves last…and most the time you probably never even get back to the point of focusing on yourself…before it is time to give again.  Thank you so much Dad for being the "papa" that my girls love so dearly (and Adam too!) and thank you SO much for loaning out Mom to all of us when we need a helping hand…I know you are giving too whenever she takes our kiddos to love and watch over so we can catch our breaths and regain sanity! 
  I love you and I am thinking about you on this Father's Day…
love you Dad!
xoxo
Tonya & family