in may i poured my heart into a workshop.  baby on board and momma needed creativity BIG time.  I feel so blessed to have these opportunities as i love to share creativity, design, beauty, and skills with others.  this shoot was extra special for me…and the entire workshop was an absolute pleasure…we laughed, learned, ate AMAZING food, shared so much beauty, and hopefully, fell even more in love with photography. It is always my goal for attendees to walk away not changing what they are already doing, but rather being able to add on to their current skills with perhaps a new perspective and a few new tricks in their bags! I am so grateful for my workshops…how i love doing them!
Anyways, back to my muse for this shoot…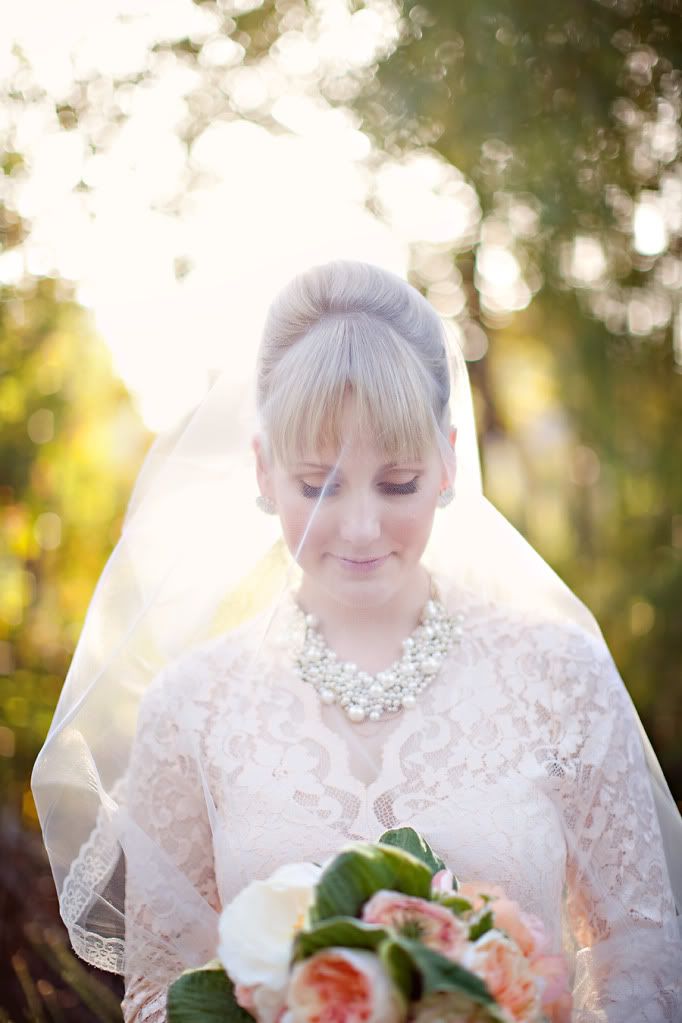 my sister gena…
you see…My sister and her husband got married young and did not have a wedding photographer. So for the couple shoot for this workshop I knew I wanted them and I wanted to do something special.


I decided to put together a stylized wedding shoot for them to celebrate their marriage and replace the wedding photos they never had.

To make it also super special for me and all my wonderful attendees, I infused this shoot with my love for sewing/vintage trinkets/lace/embroidery/and added a French feel for my love of the romance and beauty of French style.  I was also very blessed to work with some very talented friends and vendors to make something so pretty!
I am so happy to share this shoot here on my blog…
Details are always my favorite.  I really wanted my attendees to have a LOT of wonderful details to shoot, so the months leading up to workshop, I had so much fun putting them all together.
I hand embroidered the table numbers using freezer paper and my printer to print the fonts directly on the muslin fabric.

I was then able to easily embroider the beautiful lettering for the wedding sign, and bride and groom seat markers.


Vintage sewing machines, ironing boards, a old market scale, thread bobbins, and yarn was collected from various antique stores and flea markets.
A HUGE thank you and shout out to Kelsey, Mollie, Kristina, Nancy, and Heather for all the help during the day…and to kelsey and kris for all your help planning workshop!!!
I paired together an incredible florist and a very talented friend who makes amazing cakes (becky you rock)…
to put together this soft and romantic cake…
I painted my furniture in Paris grey chalk paint to go with the peach/ivory/grey color scheme.
Trips to Los Angeles Garment District were made to find fabrics to sew ruffled linen table runners, cake tablecloth, laces and veiling materials.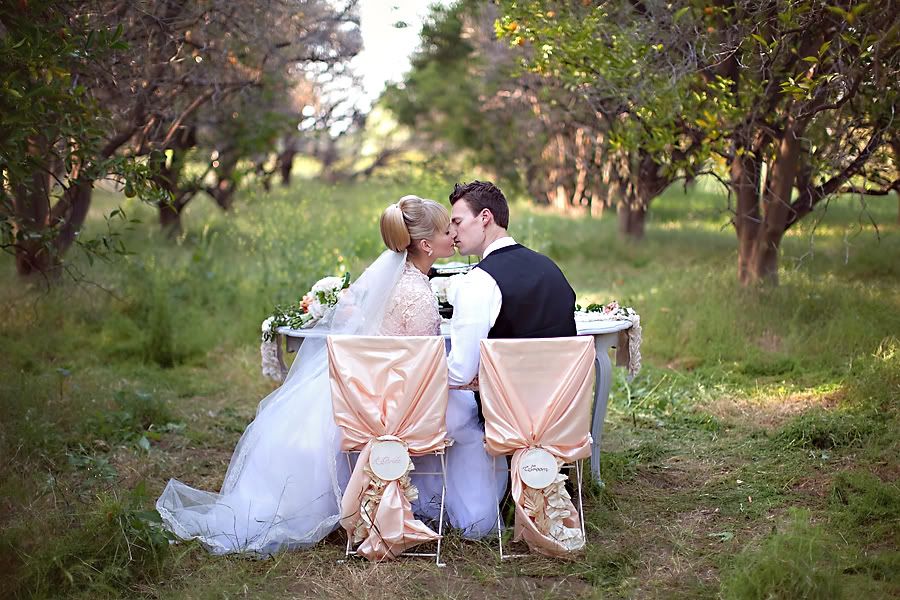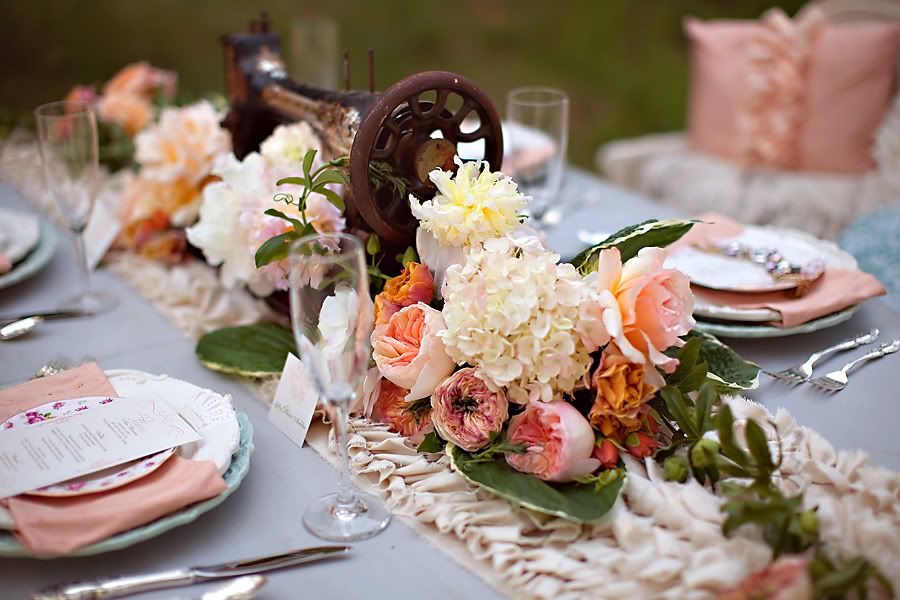 a little costume jewelry to add whimsy to the female wedding guests table setting was just the right amount of lux…

I really wanted to inspire with this shoot.  And yes it was ANOTHER vintage shoot, but that brings me to this thought.  In such a heavily vintage trend towards weddings, I think it is important to style with the purpose of the expression of who the bride is. I was planning this shoot, so it was more than a bunch of "old" stuff just randomly placed.
It was things that represent me, my loves and hobbies, and was just so delightful to use as a form of my fingerprint on this wedding.
I have inherited a love for sewing from my great grandmother who was a professional seamstress and my mother and grandmother who also share the love for this skill. Brides should be inspired to do the same with vintage styling of their weddings.
kinda funny…without even realizing it…The wedding dress was inspired by Duchess Kate and Princess Grace Kelly.
I made the cathedral veil and we actually pieced together her wedding dress bottom with a new lace top to create the feel we were looking for.
The wedding skirt was actually worn by me and gena on our wedding days.  It was a great heirloom to pull into this shoot.  Groom's wardrobe came from Banana Republic and H&M…simple classic styling.
(this shoot was actually featured on one of my favorite wedding blogs ruffled…wahoo…see feature here…)
Wedding Venue: Orchard Corona / Wedding Photographer, Event Stylist, and Stationery: Tonya Joy Photography / Jewelry: Forever 21 / Shoes: Nordstrom / Groom's Clothing: Banana Republic, H&M / Hair and Makeup: Kitsch by Kat / Wedding Flowers: Nancy of Oak and the Owl / Cake + Desserts: Rebecca Williamson
please enjoy a beautiful slideshow below
1343831779
1350
900
1350
900
xoxo
tonya